Chimney Repairs & Restoration
If you have a fireplace, chances are you will need to get your chimney cleaned and inspected on a regular basis. Depending on how often you use your fireplace, as well as the type of wood you burn, you may need to get your chimney cleaned as often as once a year or as little as every few years.
Your chimney plays an important role in ensuring the safety of your home. Burning wood produces a number of byproducts, including creosote, which can build up on the walls of your chimney and create a serious fire hazard. In addition, unburned wood, ashes, and other debris can also accumulate in your chimney, which can block the flow of air and create a dangerous situation.
That's why it's important to have your chimney cleaned and inspected on a regular basis by a professional chimney sweep. A chimney sweep will not only clean your chimney, but will also inspect it for any potential problems. If they find any issues, they will be able to recommend the best course of action to take to get your chimney repaired and safe for use.
If you're in need of chimney repairs or restoration, the experts at Chimney Cleaners are here to help. We have experience in the chimney industry, and our experienced technicians are equipped to handle any repair or restoration project, no matter how big or small. We also offer a wide range of other chimney services, including chimney cleaning, inspection, and installation. Contact us today to schedule a consultation!
Plan Your Chimney Cleaning
Best Services For Every Type of Chimneys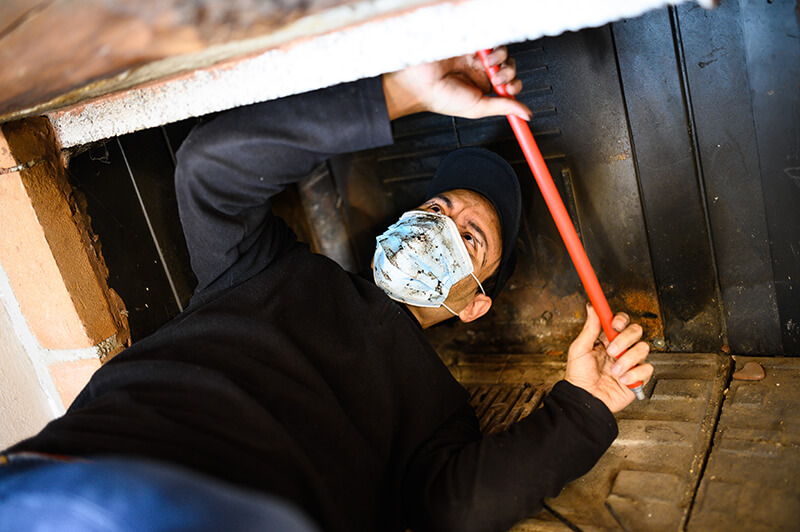 Get in Touch
(713) 424-4844
info@chimneycleaners.net
Open Hours
6am – 5pm Everyday