A Clean Chimney Is A Happy Chimney
Chimney fires are one of the leading causes of house fires, and a dirty chimney is often to blame. Soot and creosote build up on the walls of your chimney from burning wood, and if not cleaned out regularly, can lead to a dangerous fire.
That's why it's important to have your chimney cleaned by a professional at least once a year. But how do you know when it's time for a cleaning?
Here are a few signs that your chimney needs to be cleaned:
There is a lot of soot or creosote on the walls of your fireplace.
Your fireplace smells smoky when you light it.
You can see flames or sparks coming from your chimney.
Your fireplace is smoking more than usual.
If you notice any of these signs, it's time to give us a call. We will come out and inspect your chimney and let you know if it needs to be cleaned or repaired. We also offer Chimney Inspection services to make sure that your chimney is in good working order.
Residential Chimney Sweep Services
Cleaning your chimney is important, but it's not always easy to do yourself. That's why we offer professional chimney sweep services for homeowners in the area. We will come to your home and clean your chimney quickly and efficiently, so you can rest assured that it is safe to use.
We also offer Chimney Repair and Restoration services. If your chimney has been damaged, we can repair it and restore it to its original condition. We also offer a variety of other services, including:
Chimney Inspection
Chimney Cap Installation
Fireplace Cleaning
Dryer Vent Cleaning
Chimney Cleaning Services You Need – At A Price You'll Like
Our Chimney Cleaning services are designed to keep your chimney clean and safe all year long. We offer a variety of packages to choose from, and our prices are very competitive.
We also offer Chimney Repair & Restoration services. If your chimney has been damaged by weather or age, we can help. We can also repair cracks, leaks, and other damage.
Chimney cleaning is a dirty job, but we're happy to do it! Call us today to schedule an appointment.
Plan Your Chimney Cleaning
Best Services For Every Type of Chimneys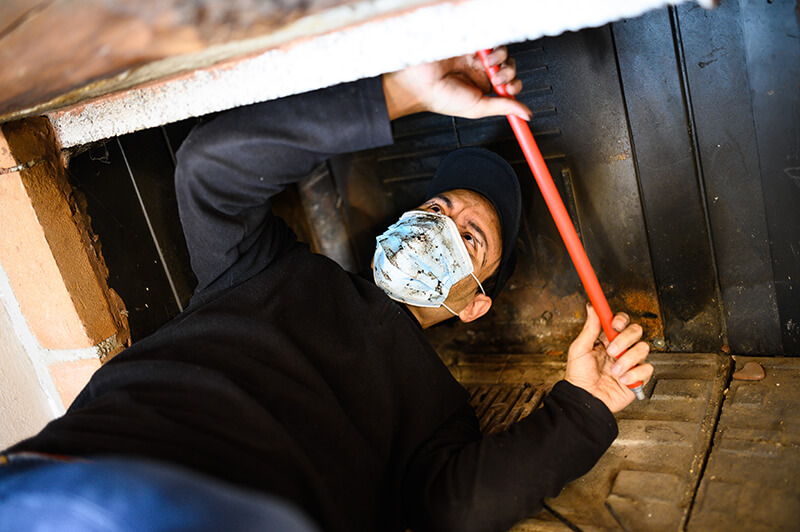 Get in Touch
(713) 424-4844
info@chimneycleaners.net
Open Hours
6am – 5pm Everyday